WOW! What a great art project! The children absolutely loved this project and they produced some wonderful pieces that showed their thoughts and feelings from the music.

We started off this project by closing our eyes and listening to some music. I chose Simply Three's instrumental version of Avicii's Wake me up.
I chose this song because it has some clear layers of music that will attract different students. I also chose an instrumental song because English lyrics might be too difficult for us at this stage.

After listening to the song once, i replayed it and we broke down all the different parts of the song. The beats, the high pitched violin and the deep base sounds and we started to draw on the whiteboard what we think those sounds looked like.
A very popular response was spotting on the board to the beat, and doing swirls and waves to the melody.

What about the colour? What colour does it sound like? Blue? Green? Red??

Now it was our turn to paint! We had a range of medium to paint with. We had paintbrushes-thick and thin, chop sticks, cardboard toilet rolls, scrunched up paper and tissue.

Then the music started again and we were ready to go. The children were so eager, some starting with their spotty beats and others making rainbow waves. We had circles, we had lines, we had swirls and we even had some happy faces.

We played the music a number of times until all the children had finished their painting. Some even did 2 or 3 paintings, which are now proudly displayed in our classroom.

What a wonderful art project that the children really enjoyed.

Love as always to our friends in South Africa and Finland!
Teacher Steph, the Tiger Cubs and the Puppies.
The 4 year old Puppies from Just Kids in Hanoi, Vietnam are making and sharing art with the artist Tigers at Your School in Espoo, Finland. The 4 year old Tigers at Just Kids are making and sharing art with the 3-6 year olds at Oakdale Montessori School in Cape Town, South Africa.

Below are photographs from the workshop with the Tiger Cubs.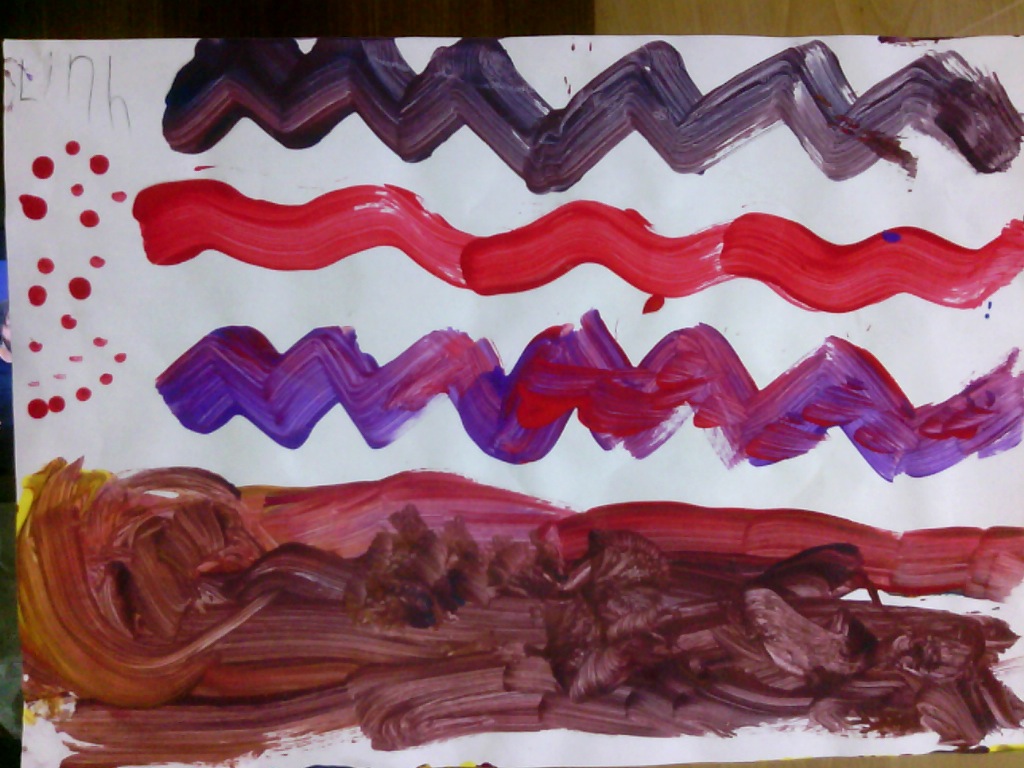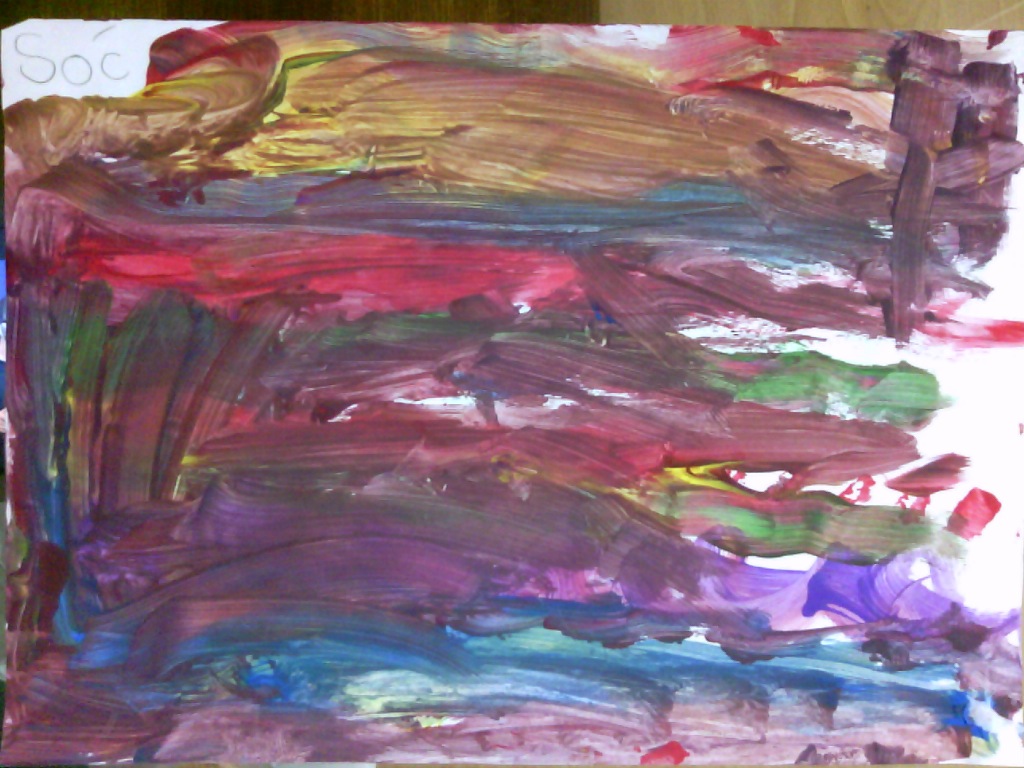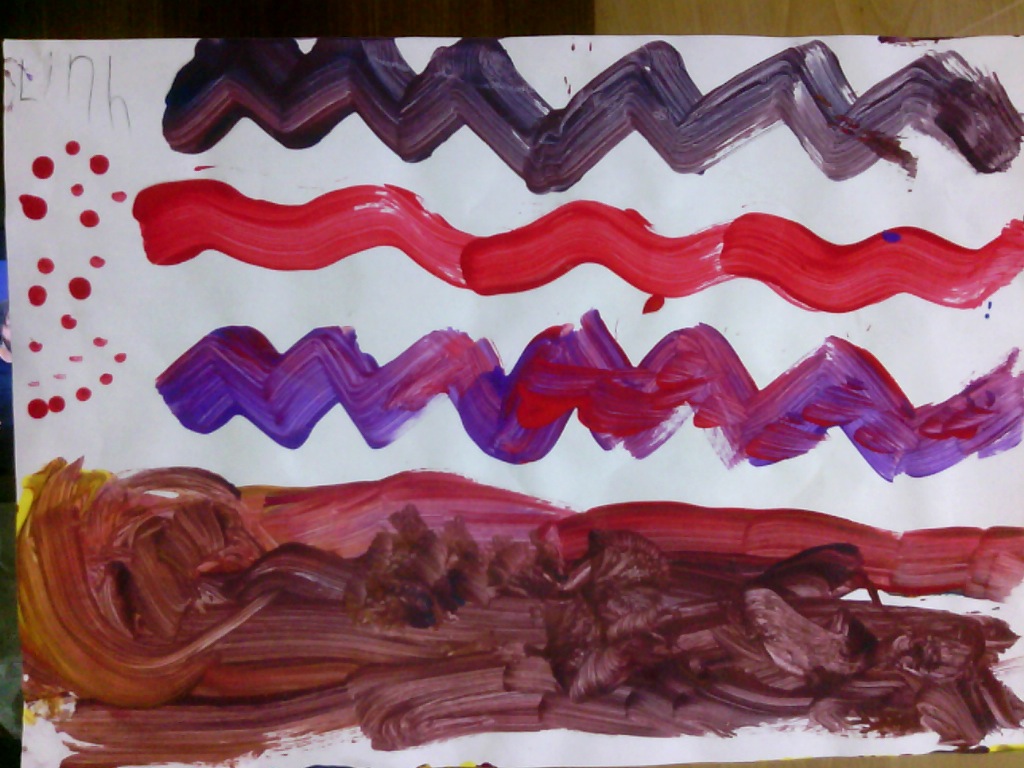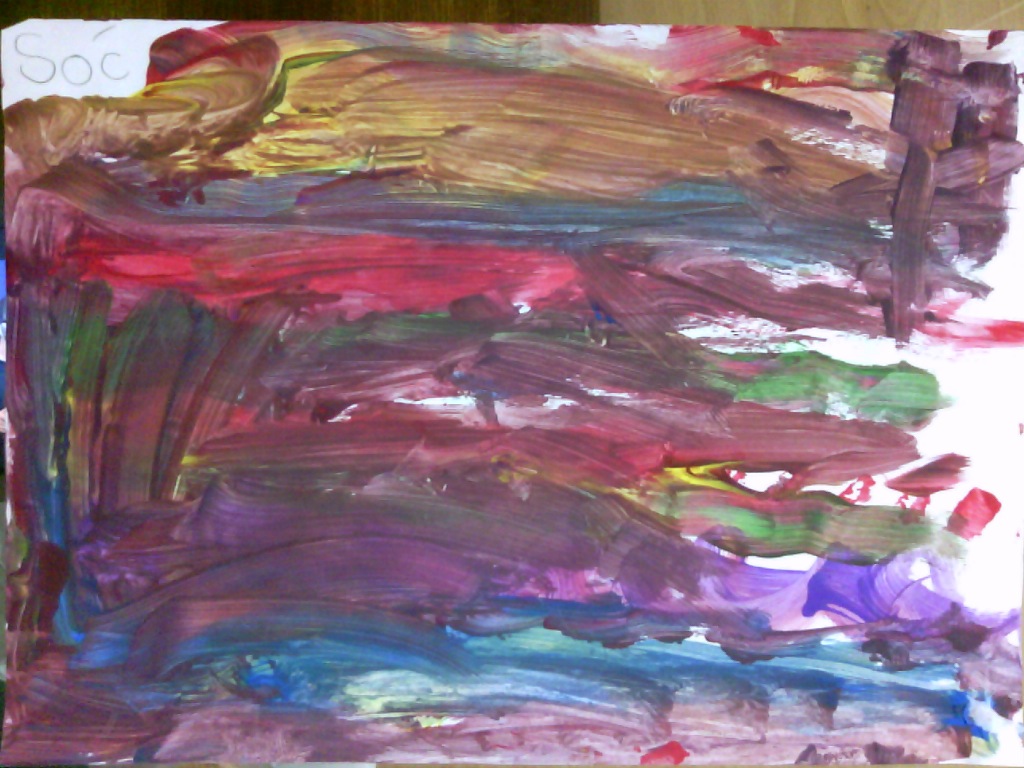 Below are pictures from the workshop with the Puppies.