Once again I find myself amazed by the kids response to this experience. Earlier this week we got mail from our friends in Dubai and you could love their faces looking at the houses of their friends abroad, the names of the kids in Dubai were a sensation because they are so different from their names.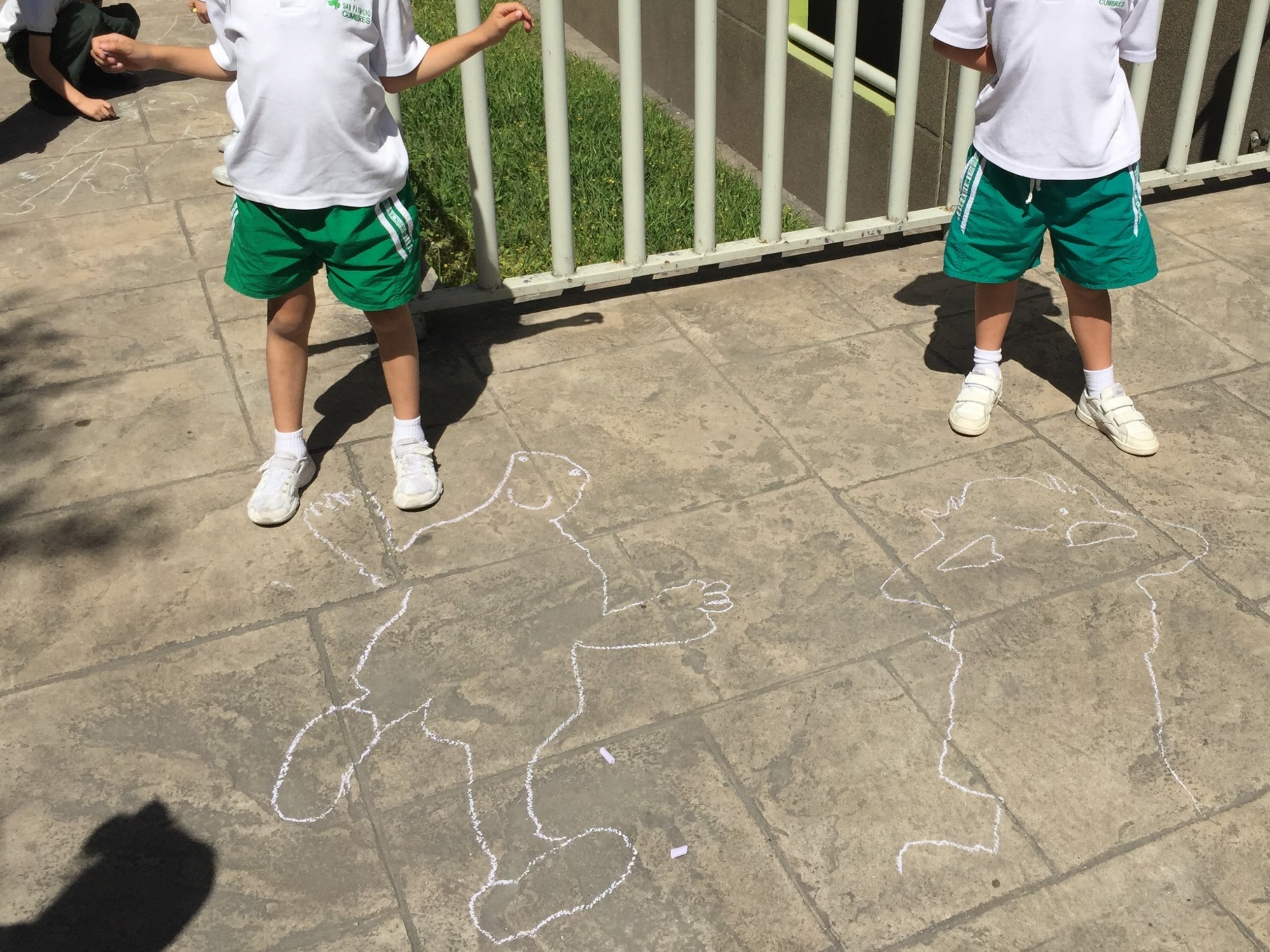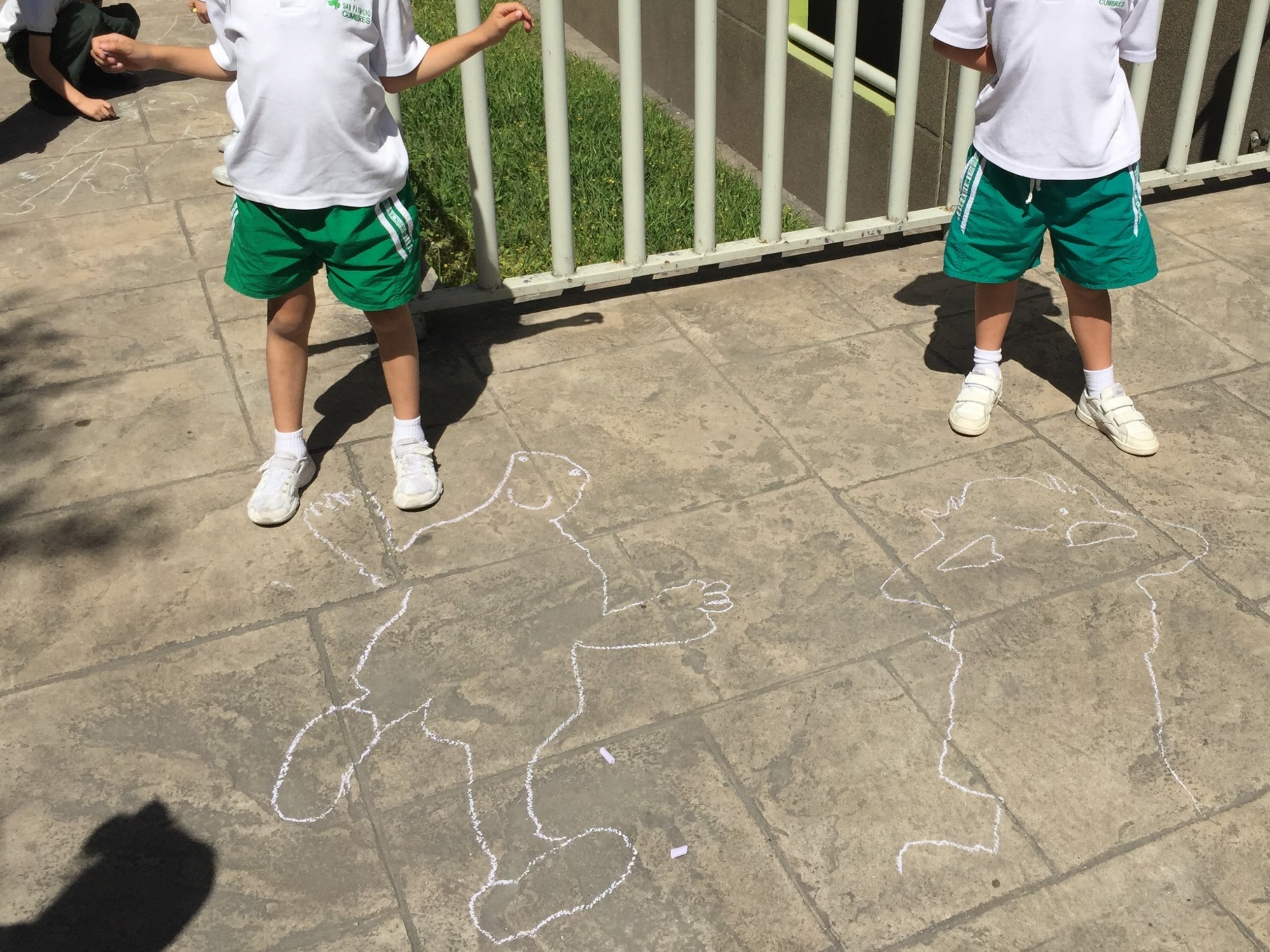 Today we got to explore our shadows and we went outside, in pairs they helped each other trace their shadows and some of them even made silly poses. They had a blast! Then we came back to the classroom and they did the dame using our projector's light to trace the shadow of a part of their body. The cool thing was seeing them trying to come up with cool shapes for their friends!"
Saludos,
Mrs. Vicke Benavides
The 6 year olds in Prepri C from Colegio San Patricio in Monterrey, Mexico are making and sharing art with the 4-6 year olds in KG2C from Collegiate American School in Dubai, United Arab Emirates.