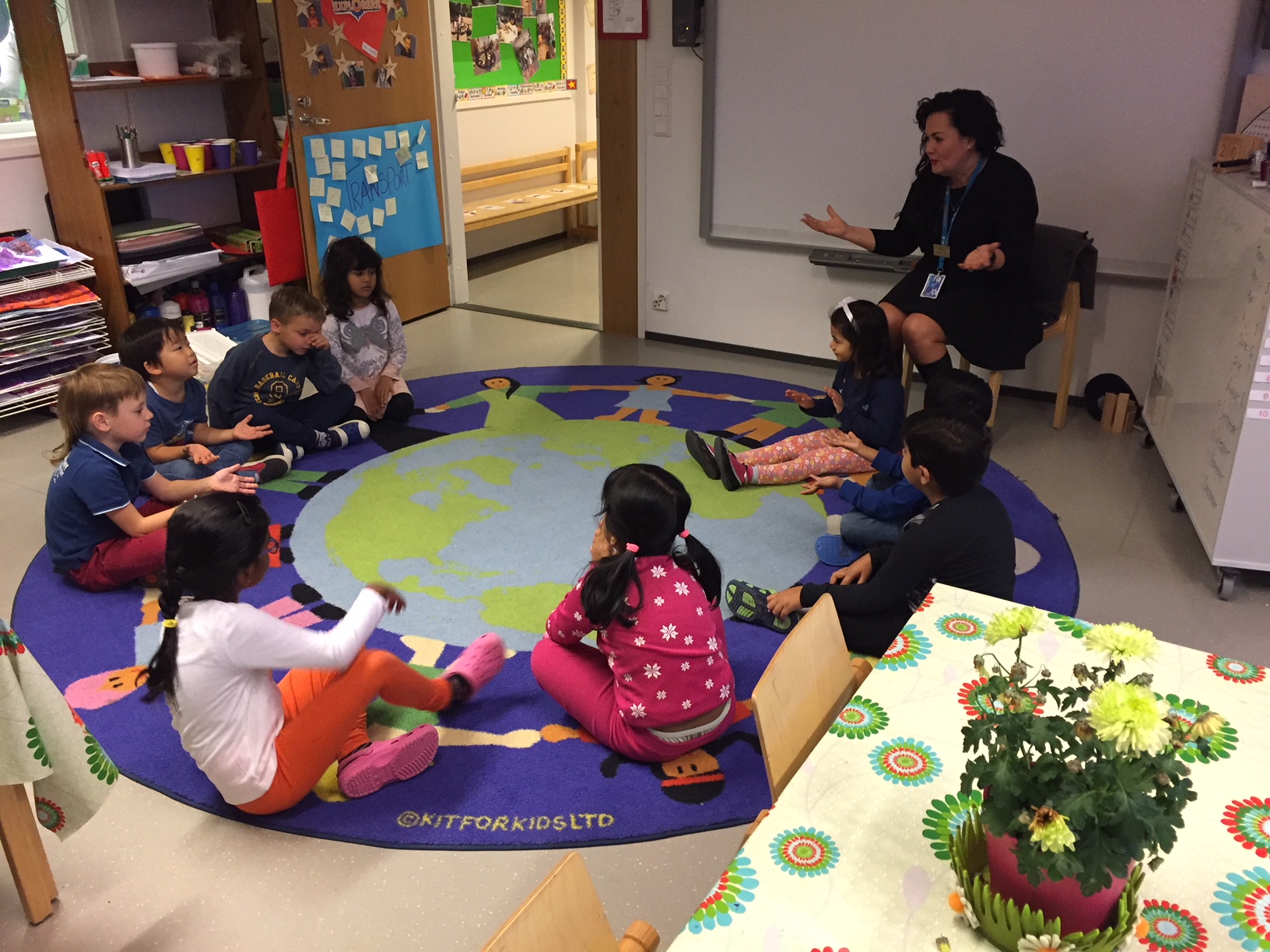 It was so nice to see the two groups of Explorers have Morning Meeting in their own classrooms. Both Mrs. Nikurautio and Mr. Prebble have their own lovely way of being with their students. We then got all together to talk about the first Dear You project- Unique You! Everybody was so excited to hear that we have new friends in China who will be making and sharing art with us. We talked about when we first meet somebody new, what would we like to share with them? What would we like to know about our friends? This guided us in making our self-portrait.
We first used pencil to make the carbon transfer and then added charcoal. Once the mark making started to come through, their curiosity grew bigger and bigger. The artists could see how the charcoal was also adding elements of their fingerprints, which is a part of who they are!
Some reflections from the artists are:
Enzo said, "me playing with my dog. My dog is barking at his dog friend. I held my dog so he didn't run away."
Devansh said, "I'm in a boat going to India. There's a submarine and fish following us.
Deethya said, "She's at the hairdresser because she needs short hair. She's with her mum and there's a rainbow behind you since it's a beautiful day."
Aishiki said, "There are hearts in the sky. Because I like them. I feel like I am hearts in the sky."
One little artist said, "My picture makes me happy."
They all make me happy!!
Before closing the package we all sat down to write a letter for our friends. We have lots of questions!

Do you like frogs?
Do you like fish?
What do you do in China?
What are your names?
What language do you speak?
Where do you go in China?

We can't wait to see your artworks!
With love,
The Explorers, Arlene, Mrs. Nikurautio and Mr. Prebble
The Explorers, 5-6 year olds, from International School of Helsinki in Helsinki, Finland are making and sharing with the artists aged 6 years old at Shenzhen Primary School in Shenzhen, China.