We started by asking ourselves what home means to us. Then we went outside and in pairs, pretended we were visiting each other's homes. We described our homes, what they look like, what is outside in our gardens, playground, etc. then we came back in the classroom. We closed our eyes and imagined we were coming home from school. What does our front door look like? Do we live in a villa or apartment building? What is outside our home? We thought about these details and then began by making a drawing of our homes. Half way through class we came together and shared a few drawings. We made positive comments and then added one or two things that we thought could be added to the drawings shown, like the people who live in the home, the number of the house, etc. we also talked about what makes Dubai different from other places. What types of trees do we have (Palm and others), are the shapes of our roofs and villas unique? Then we went back to our seats and added more details. In the second class we reviewed our drawings and used them to help us create the pop up card in color.

Thank you,
Liz
Below are photos of KG2E art works.
KG2E class from Collegiate American School in Dubai, United Arab Emirates are making and sharing art with the Tigers from Your School in Espoo, Finland.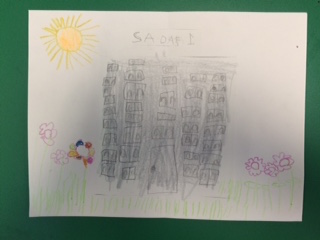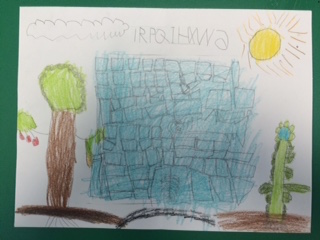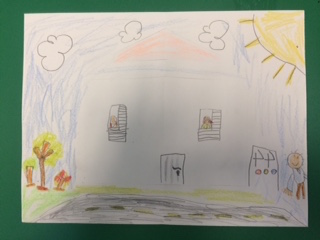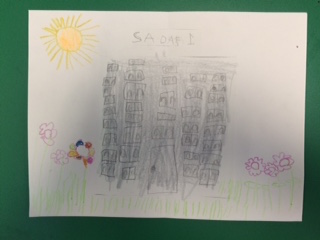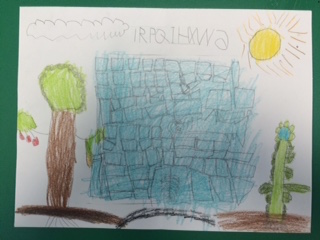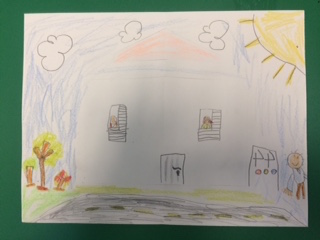 Below are selected artworks from KG2D.
KG2D are making and sharing art with the Monkeys. The young artists are 4-6 years old.