From games inspired by improvisation and experimenting with different ways of feeling the space and each other, we had a great day of building the set for A Live Act with the 6 year-old-artists from Päiväkoti Saukko! Friday, October 13th, was a full day of imagining and creating dream worlds!
After warming up, we got into small groups to brainstorm what kind of dream world we would like to live in. We asked each other questions such as:
What does your dream world look like?
What would you like in your world?
Who is in your world?
What does your world smell like?
What are the crunchiest things in your world?
How would you like to be treated in your dream world?
Candy, love, and games had quite a strong presence in our discussions and helped form our dream worlds! Through collective drawing, light art, and sound recordings, we made our dreams come true.
People from all over the world contributed to the building of the set! On Saturday, October 14th, we had a non-stop workshop open to public. Thank you, artists in Taiwan, China, Finland, and USA for your lovely artworks and good energy! The artists from Puotilan ala-asteen Jees-iltapäiväkerho and The English School in Helsinki sent in packages of their beautiful worlds!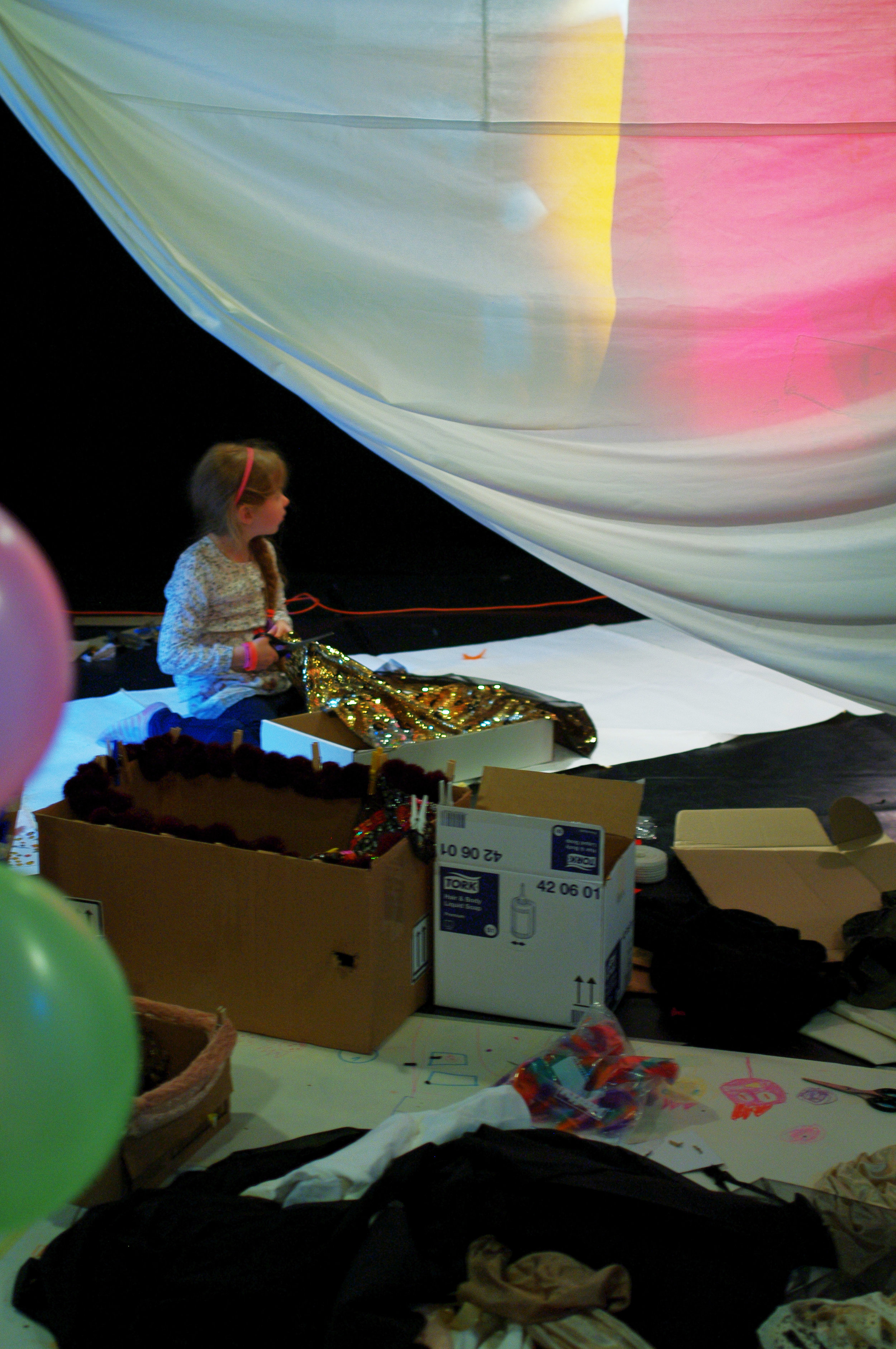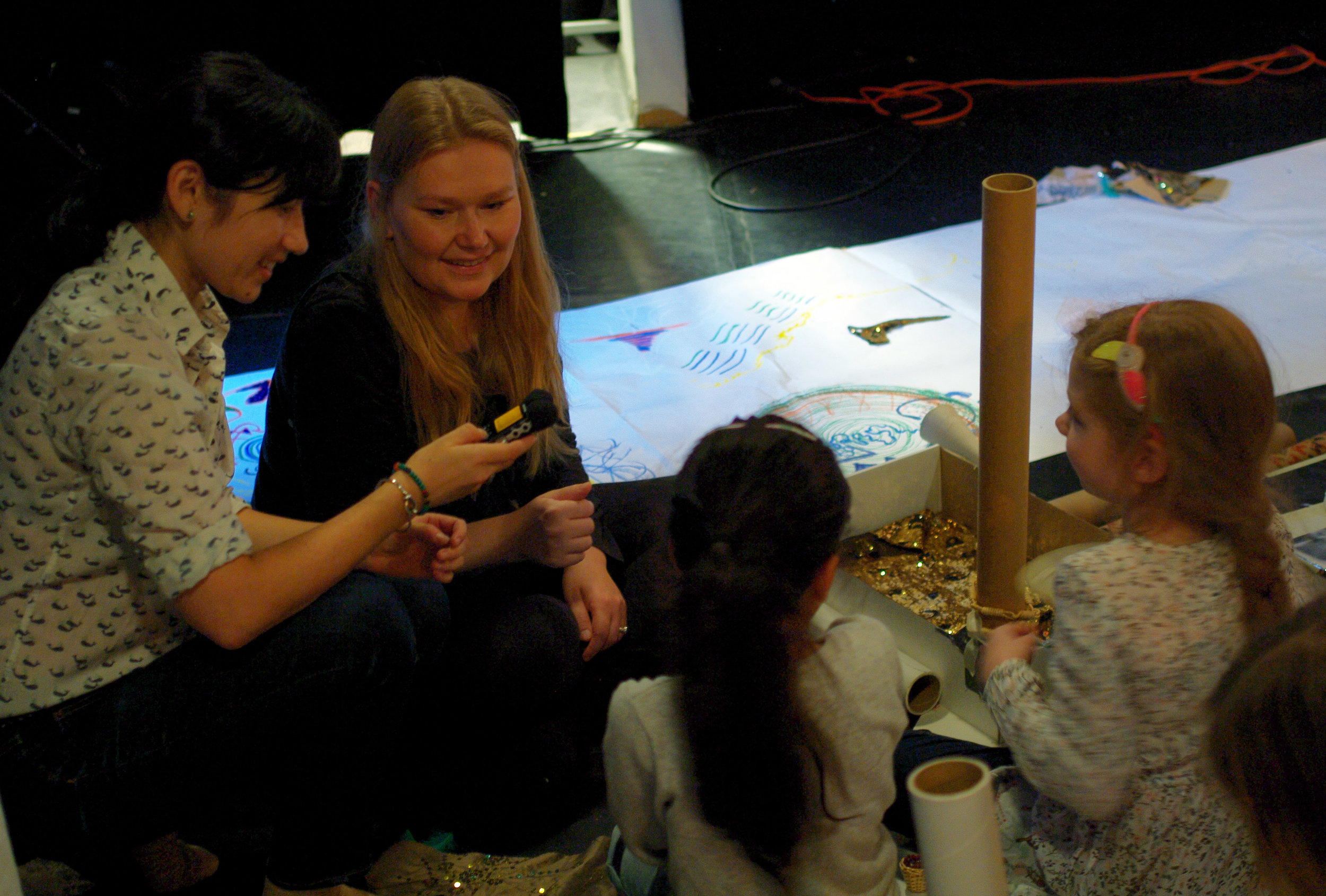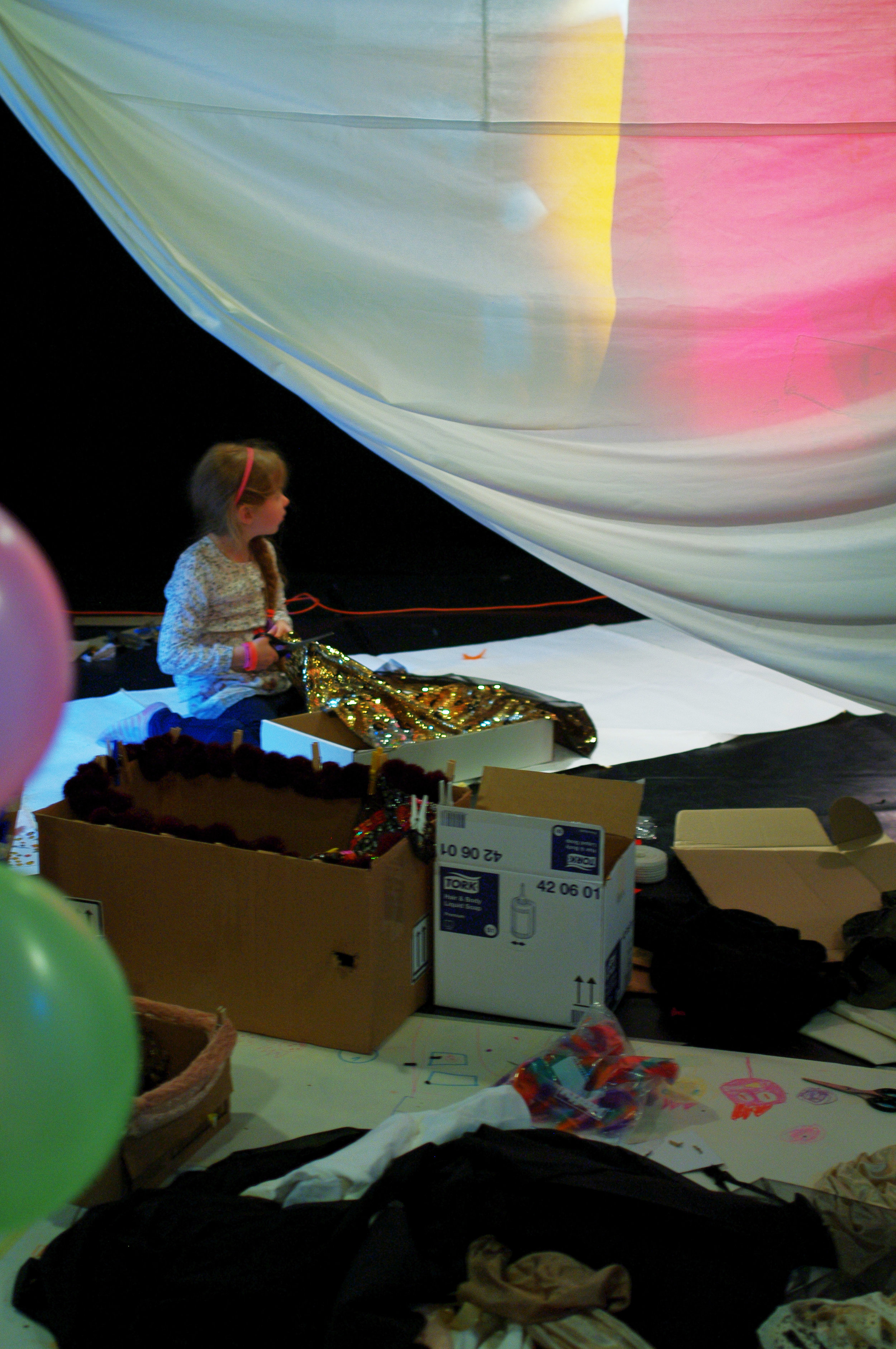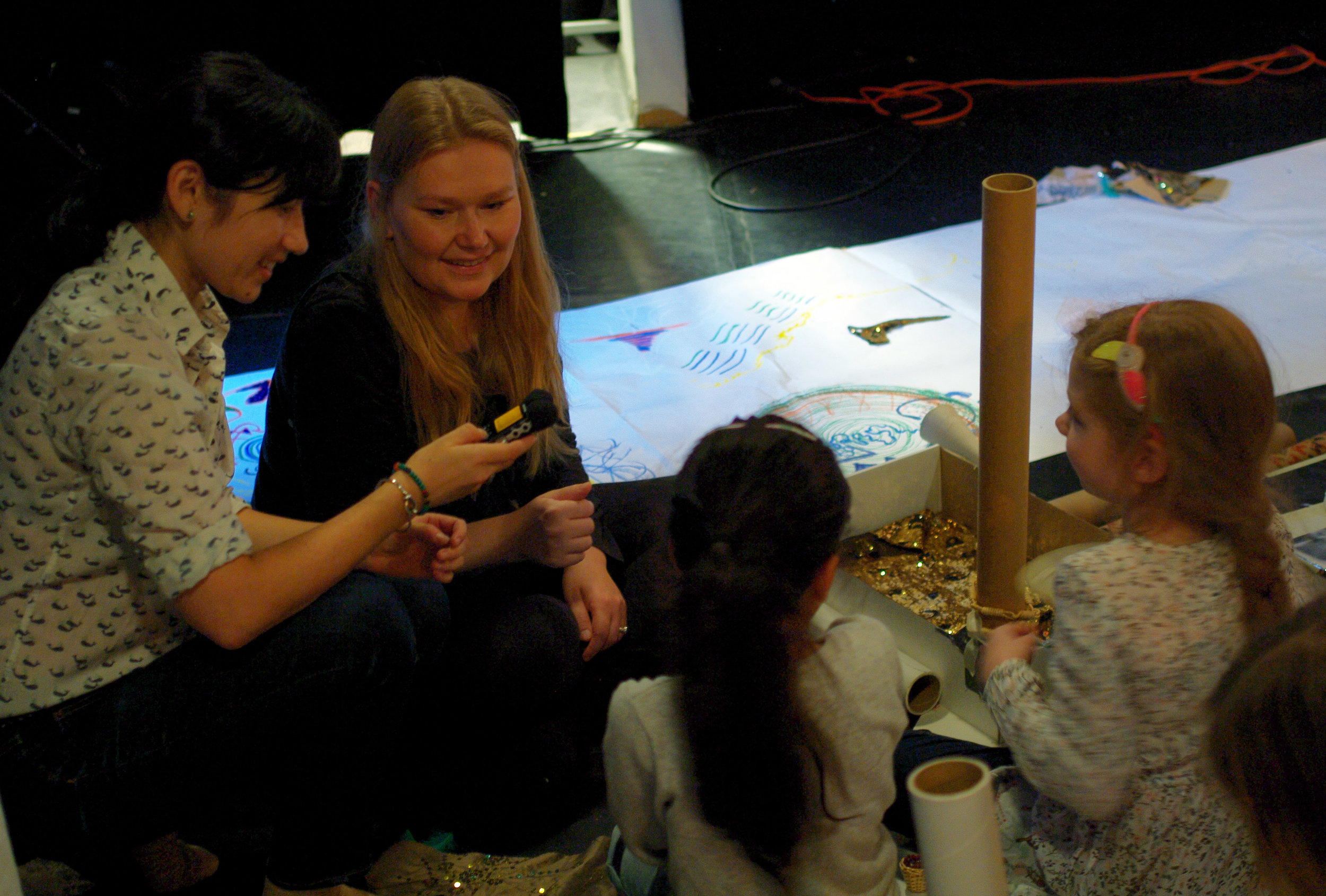 The performance on Sunday, October 15th, gave us all a chance to play within our worlds and with each other. Vera Lapitskaya was the performance's dance artist while Arlene Tucker and Anastasia Artemeva created space for the audience to experiment with light, senses, and creating in the present moment. Mayim Alpert glued the space together with his music and intertwined live sounds by looping.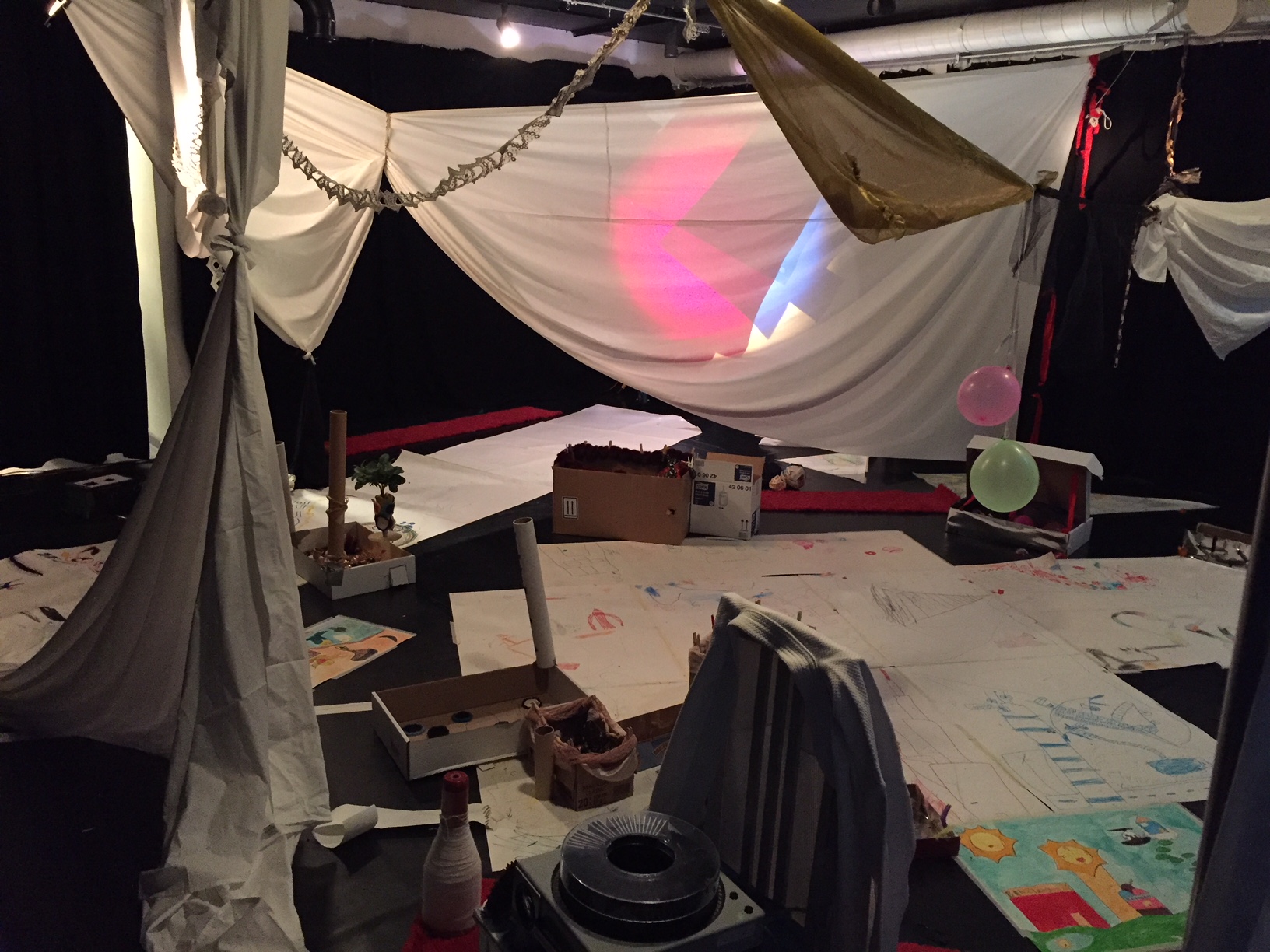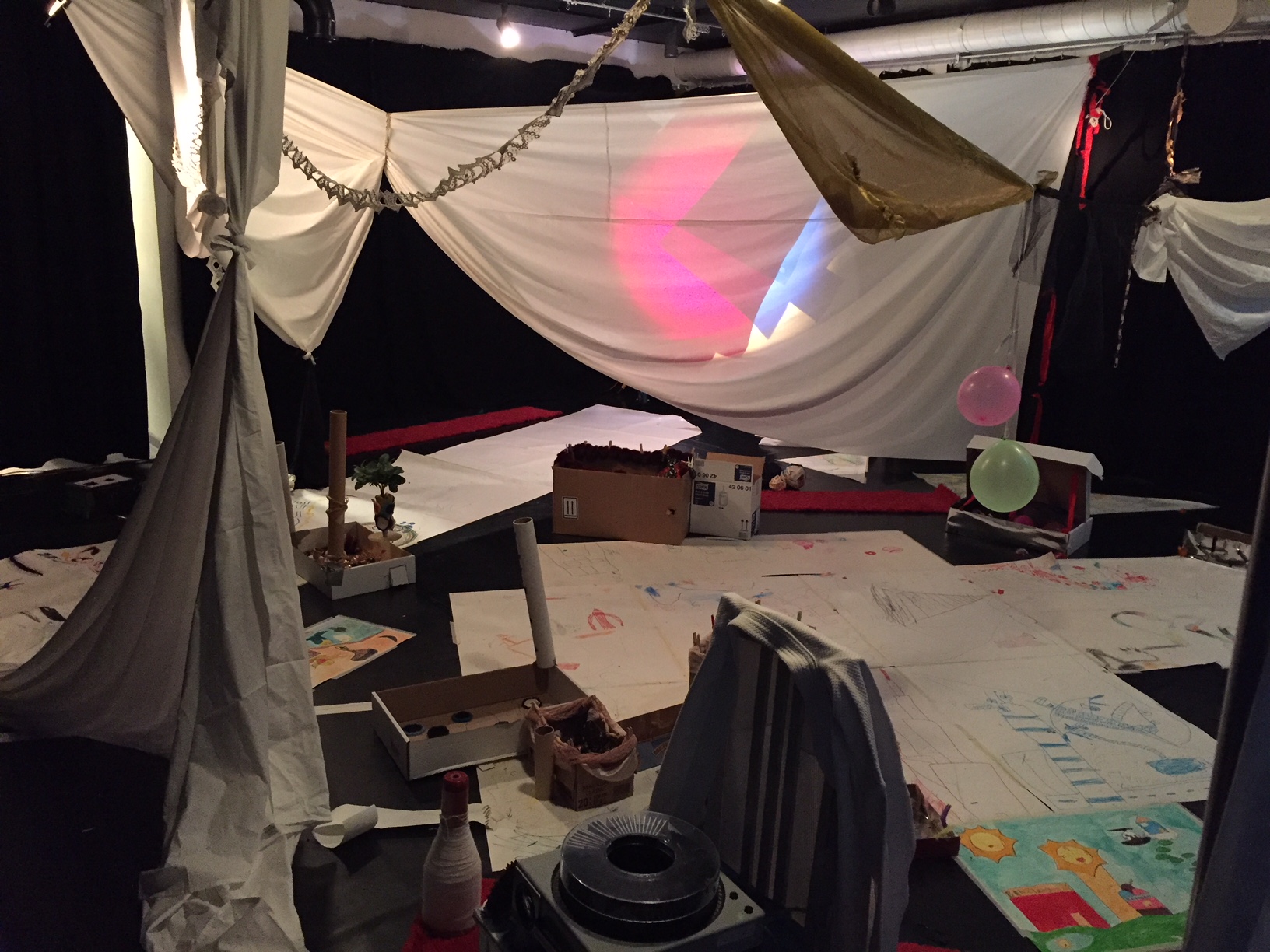 Special thanks to Teatteri ILMI Ö, Outi Sädekallio-Snellman, Sari Tupamäki, Minna Savin, and Matti Snellman. Funding was gratefully received by Suomen kulttuurirahasto, Taiteen edistämiskeskus and Helsingin kaupunki.
This was part of Suomi 100 program. Happy Birthday Finland! You are officially 100 years old!