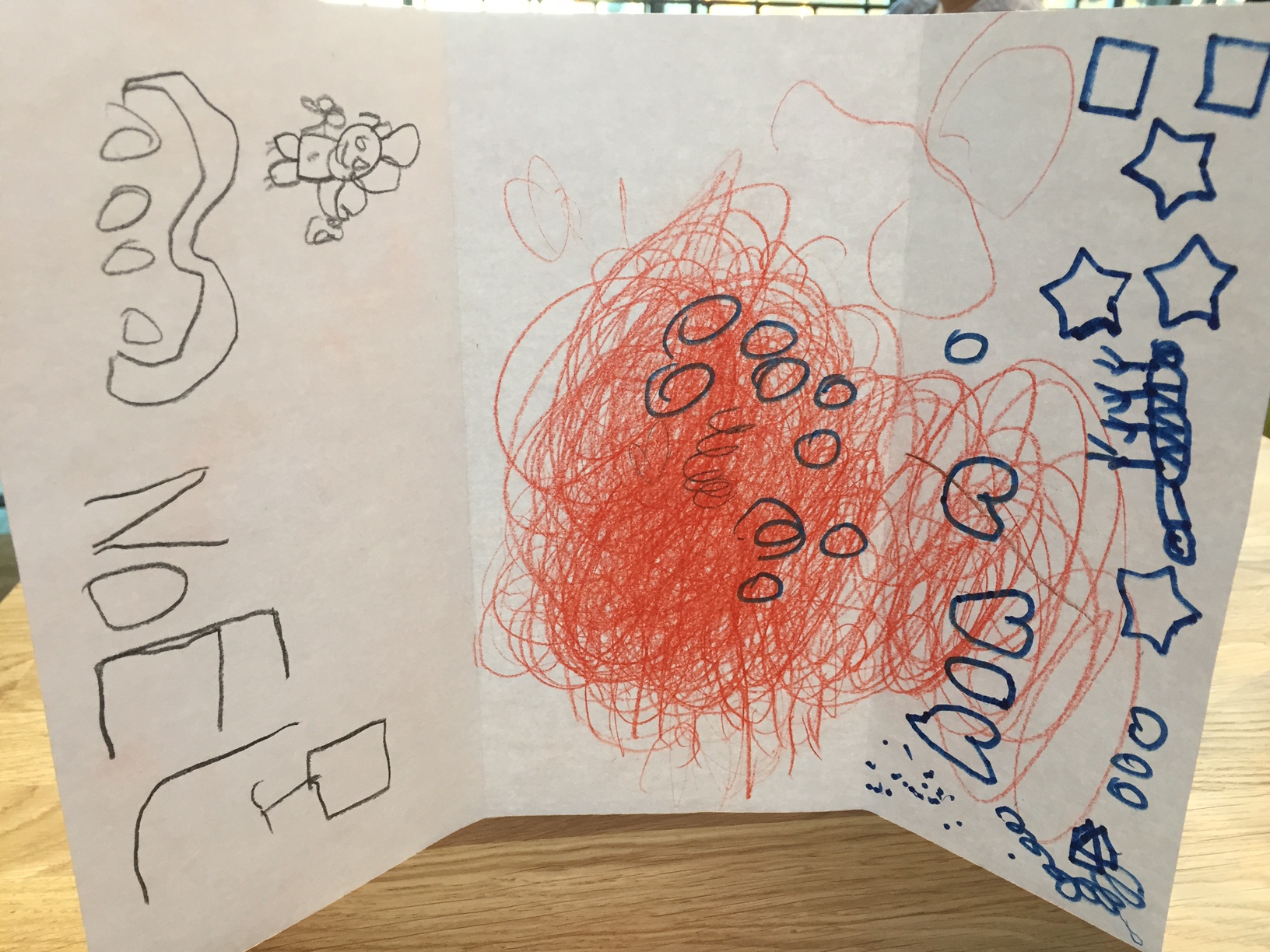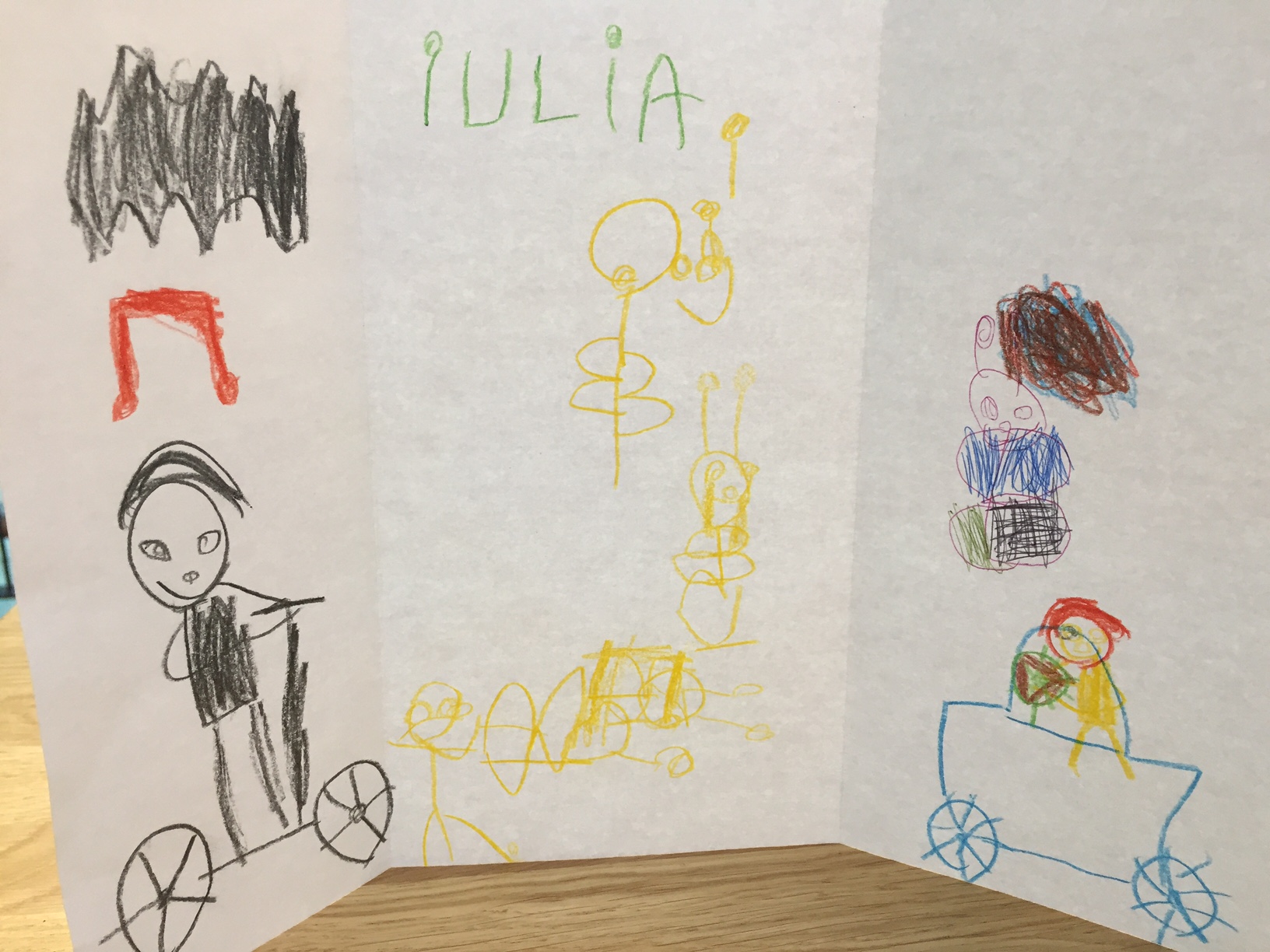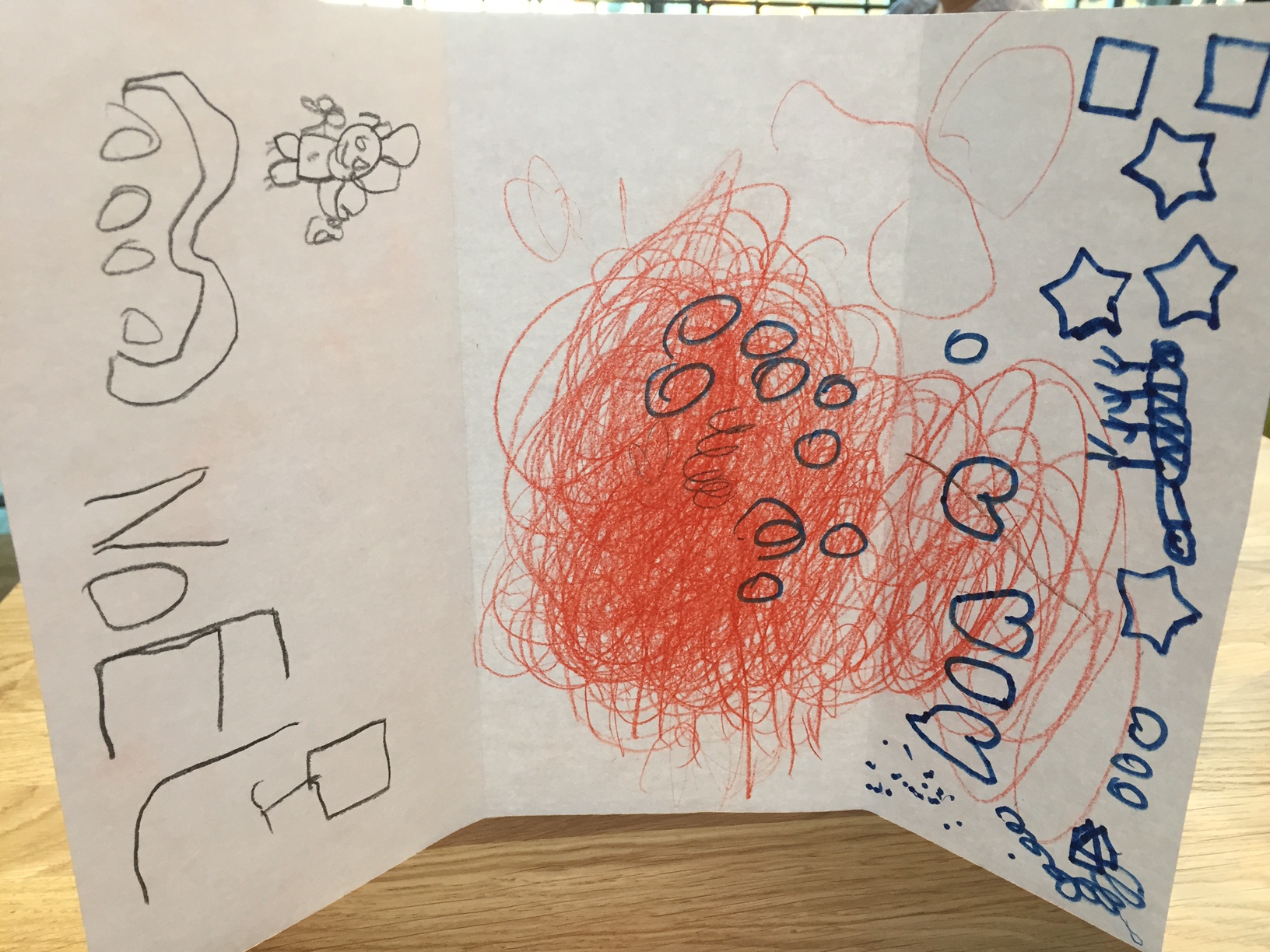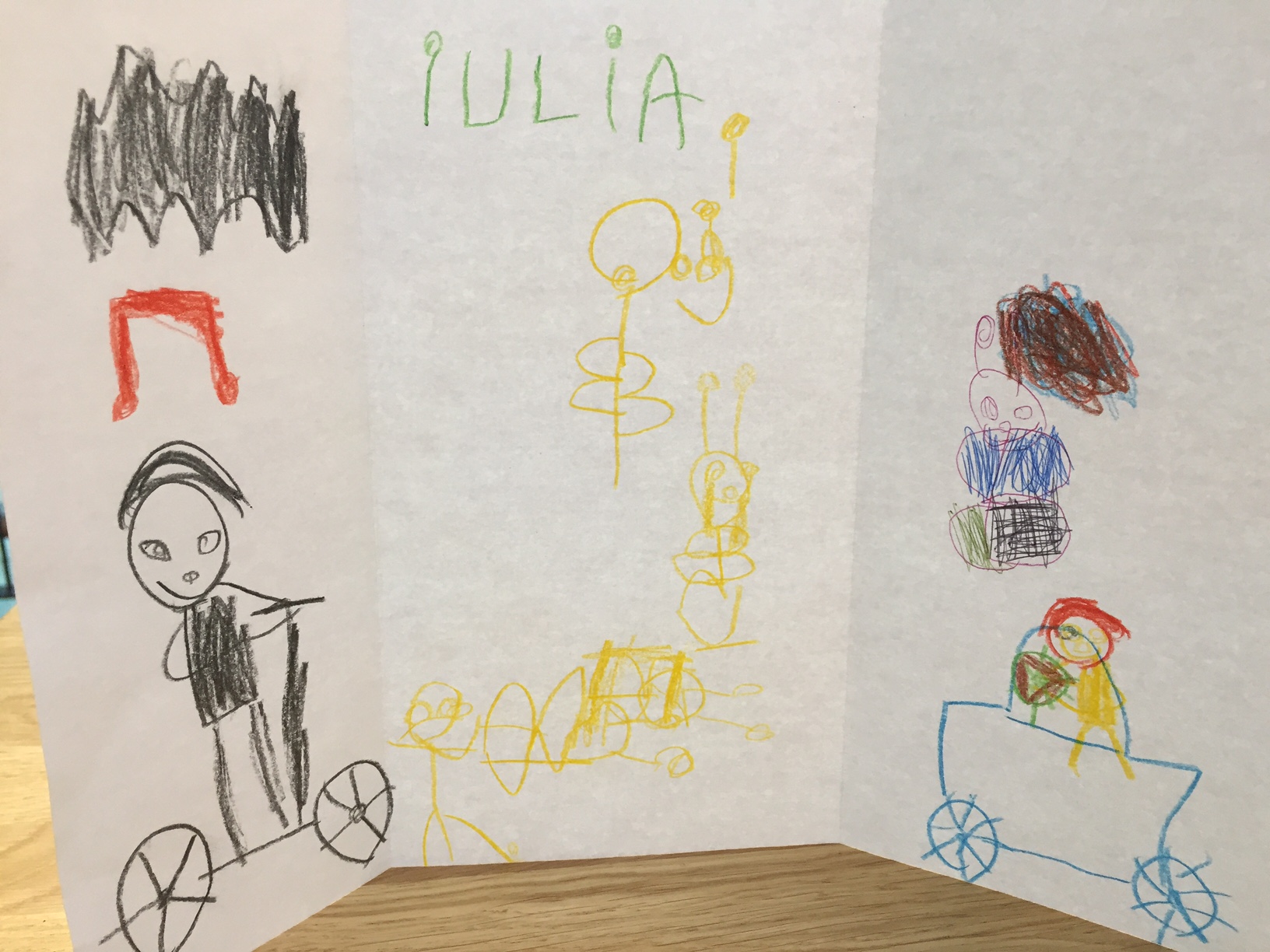 When I told them that our new friends live in Dubai everybody was so excited!! Some of them had been there and said it was so beautiful and hot! One of them said that their Mom wants to go back. It must be a great place!!
We got straight to making art for our new friends. We wanted to tell them about who we are through the sounds we hear in our daily life. We blindfolded our eyes so that we could focus on the moment and draw what we hear. The other two parts of the triptych depict what we hear at other times of the day.
Niila said, "I heard somebody on a bike."
Luukas said, "I drew my house and my friends."
Erkka said, "I heard a ghost and my heart. Actually, it was the ghosts' heart.
Elle said, "I heard cats and dogs."
Iulia said, "I heard music and the clouds."
Alma said, "I heard an owl in the night. I also heard the wind."
Noel said, "I heard the wind and the other Monkeys."
Jonathan said, "I heard a tornado, fire, and 19 kids."
We all had a very different experience and that's what's so exciting about the artistic process. Kasper said that he liked to draw with his eyes closed. The Monkeys are brave for trying new things!
With love,
The Monkeys, Arlene, Ben, and Atafeh
The 6 year old Monkeys from Your School in Espoo, Finland are making and sharing with the 4-6 year olds in KG2D from Collegiate American School in Dubai, U.A.E.