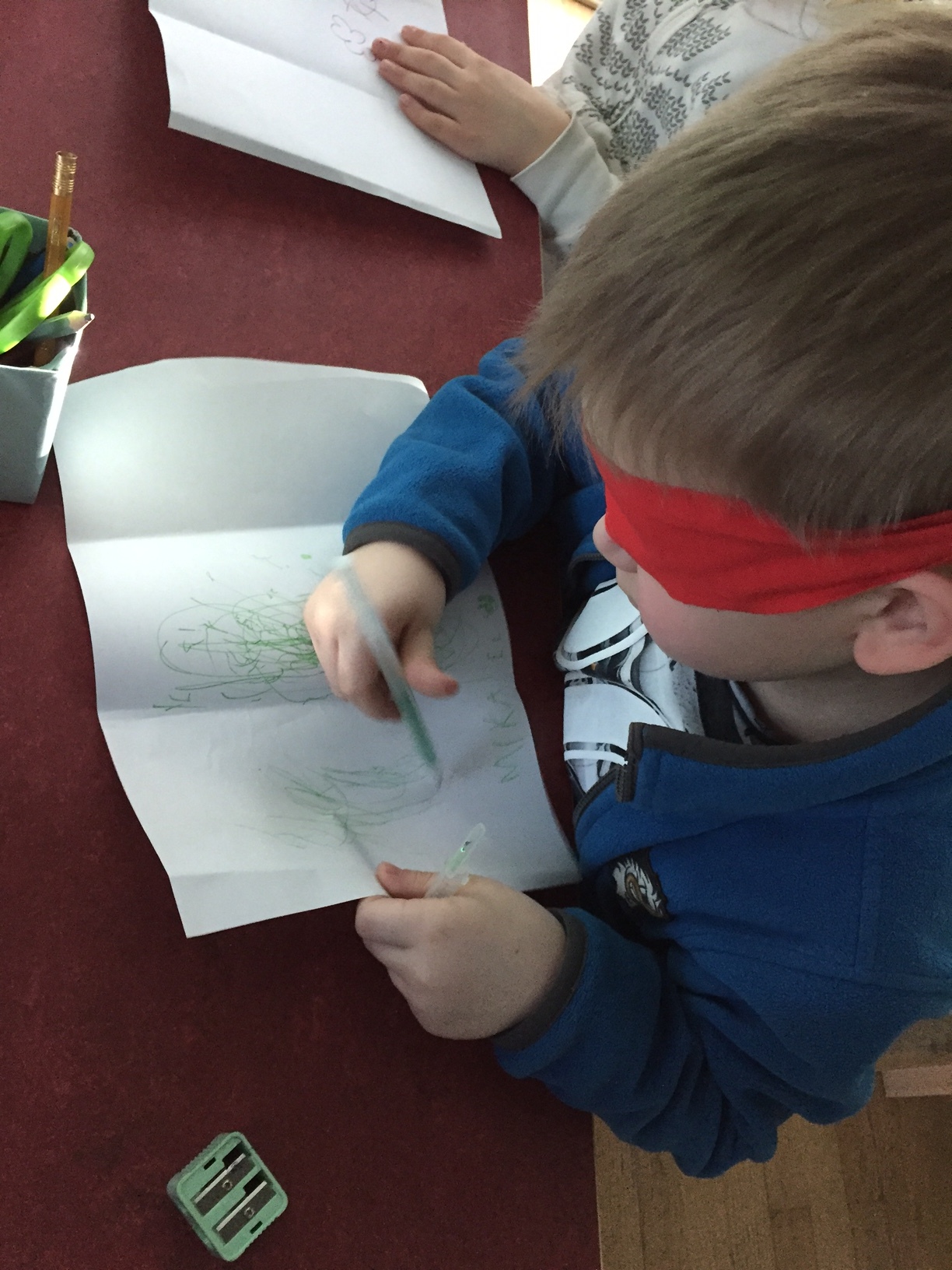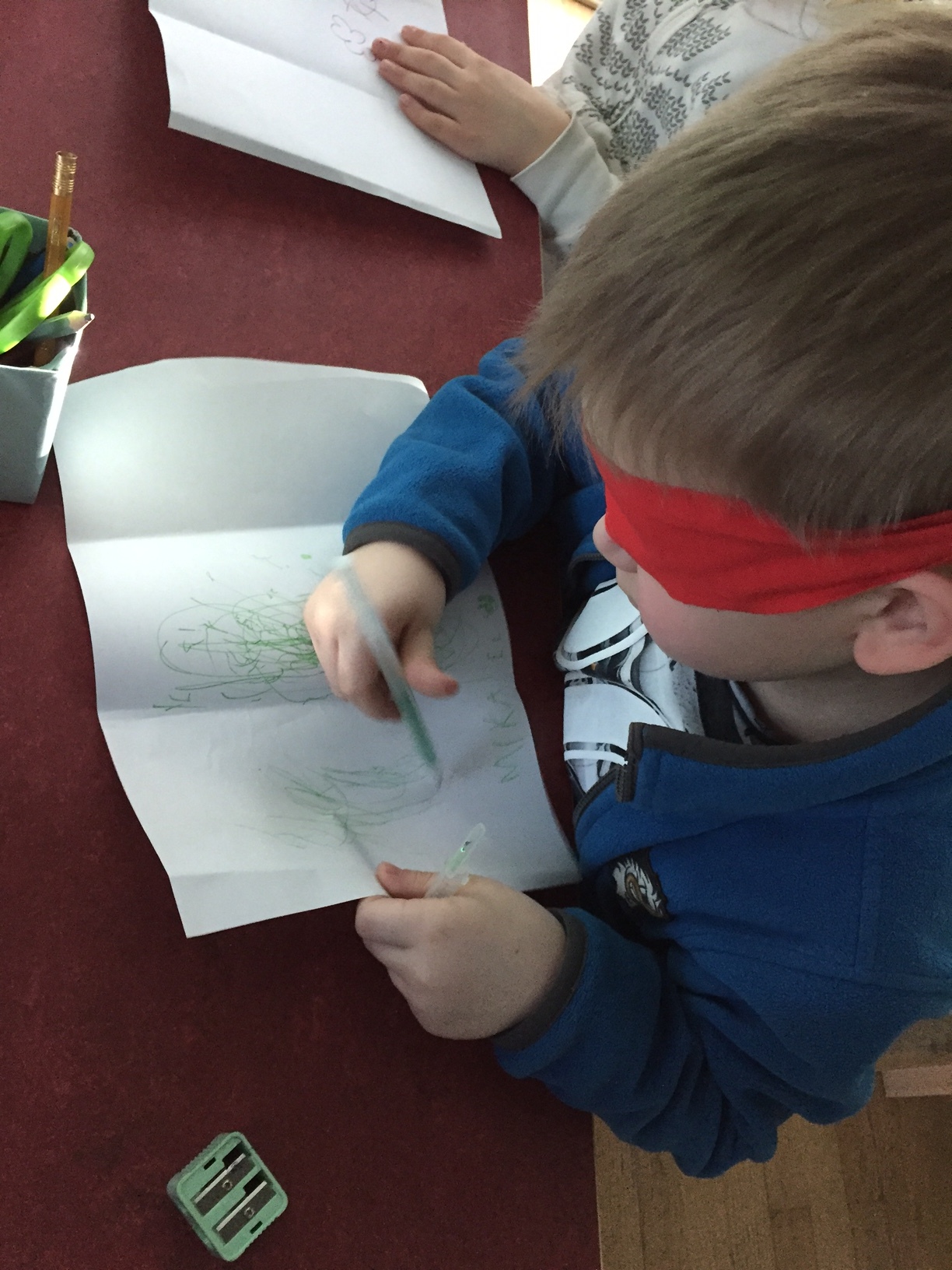 The Tigers are very excited to meet their new friends from Dubai in the United Arab Emirates! They first asked where it is located on the map! Some of the Tigers have even been to Dubai, but don't remember because they were 3 years old at the time. But they imagined that it was a great place : ).
After going over where our friends live we talked a bit about different ways to share our space with our new friends. Sharing with our friends what we find in our soundscape, we decided, would be fun to do! Toti and the Tigers were listening to different sounds and paying attention to local sounds earlier in the day as a way to warm up their ears.
We talked about what a triptych is and then made our own. In the first section of the triptych we used a blindfold and drew to the sounds we heard in the present moment, in the other sections we drew what we heard in the morning and what we will hear in the evening. This is what we heard and drew:
Misk- I hear the wind in my heart.
At night time, V hear's that his daddy is tired so he drew a picture of Daddy yawning.
Adn, "Rainbow, rain, trees, gold coins found in the morning.
Arya- It was easier to draw blindfolded. I heard the blood in my body.
Ath- I heard the monkeys.
Lil- I heard my heart beating. Daddy sleeping and snoring.
D- I heard the Monkeys laughing.
R- I heard the wind.
P- I heard birds.
Neha- I heard bells.
U- I was sleeping in my bed and heard raindrops. (I kept my eyes open. I didn't like to close them.)
The Tigers said, "Dear friends, we would like to invite you to Finland! Far and close from us.
With love,
The Tigers, Arlene, Toti, and Zeinab
The 4-5 year old Tigers from Your School in Espoo, Finland are making and sharing with the 4-6 year olds in KG2E from Collegiate American School in Dubai, U.A.E.